6 ideas for repurposing springs

Into a rustic or industrial look? Consider using springs, from lighter-weight bed springs to more sturdy automotive types, in creative ways like these:

Individual springs enhancing a garden or tabletop. (image above, via Sjarmerende Gjenbruk)

Another tabletop idea. (via the same blog, here)

Set of springs repurposed as vertical storage. (image from Better Homes and Gardens; spotted on Pinterest here)

Springs made into lighting. (featured previously on Unconsumption here)

Truck springs fabricated into stools. (via House Beautiful)

Industrial springs made into sculptural light forms in a garden. (via Paradis Express blog)
Tags:
#diy
#springs
#repurpose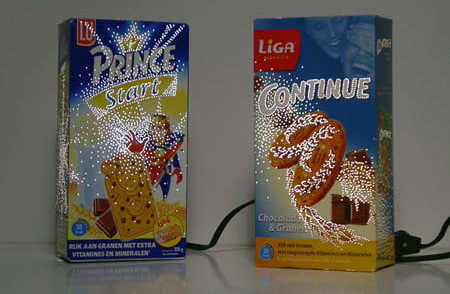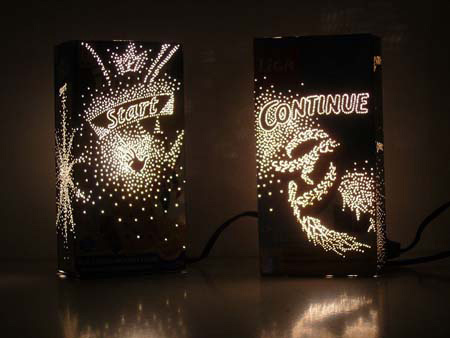 Lights made from food and drink packages by Anke Weiss
A fun craft to recycle and repurpose empty food containers.
Tags:
#diy
#lights
#recycle
#repurpose
Magazine Holder Shelf
What a genius idea! I would have never have thought to turn a magazine holder on its side and use it as a corner shelf! I will definitely be doing this in my dorm room next year :)
Tags:
#diy
#recycle
#repurpose
#shelf
#crafts
#bookshelf
DIY Bird Feeder:
Made from a recycled glass bottle, scrap wood, and the base of a plastic bottle. A very simple and cute summer DIY project!
Tags:
#DIY
#diy
#do it yourself
#feeder
#glass
#recycle
#repurpose
#crafts
#bird feeder
DIY Crate Pallet Shelf
What a great way to use an old crate pallet.  I'm sure you can go to any hardware store and ask for one that is just laying around.
Tags:
#diy
#crafts
#pallet
#crate
#shelf
#storage
#repurpose
#recycle
DIY Sun Umbrella Light
This is a neat idea, never thought of using an umbrella as a light fixture before :)
Tags:
#diy
#crafts
#umbrella
#light
#parasol
#apartment
#home
#decor
#repurpose
#recycling
DIY Envelopes
If you plan on mailing any personal letters out anytime soon try making your own envelop to put the card in.  It's fairly simple and you can use just about any type of paper you want (magazine pages, newspaper, ect.) Just take a blank envelope and unfold it, then trace the envelope onto the paper that you wish to make the new envelope out of.  Then cut out the tracing and carefully fold and past the envelope in the same places the original envelope was folded and glued.  And there you have it a personalized one of a kind envelop to send your letter in. 
Below are some pics of DIY envelopes I found that other people have done :)
Vintage Suitcase Cabinetry
Take those old suitcases and turn them into vintage inspired cabinetry!!
(Source: paulinepechin.wordpress.com)
Window Shutter Mail Organizer
This is a great do it yourself project and a great way to repurpose and recycle an old shutter!
Tags:
#diy
#do it yourself
#mail
#organizer
#recycle
#repurpose
#shutter
#window
#window shutter
#home decor
#decor